ERUPTION LA WOUANDZANI ET MOINAMA / M59
Paul-Edouard BERNARD DE LAJARTRE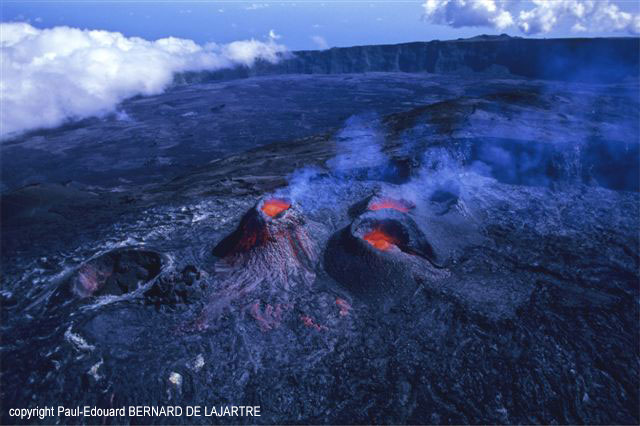 M59.jpg: Vue d'hélicoptère le 27 décembre en fin d'après-midi. On distingue parfaitement les quatre cônes qui tour à tour durant ces 4 mois d'éruption ont remodelé le visage du Dolomieu.
De gauche à droite, le Piton La Wouandzani, le 3ème cône, le 4ème cône, et le Piton Moinama.

December 27th in the evening from helicopter: we can easily see the 4 cones, each being active a different way and different time, which remodeled the face of the Dolomieu.
From left to right: Piton La Wouandzani, the third cone, the 4th cone, and Piton Moinama.